VOLUME 1 – ISSUE NO.1 – SPRING 2017
By Lauren Hassani

Photographs by Marco Javier
Eating lunch with the most elusive man in town, Washington Post food critic Tom Sietsema
---
The man walked through the doors of the restaurant Central Michel Richard at 12:52 pm wearing a black suit and maroon tie and carrying a folded copy of The Washington Post underneath his arm. He did not sport any disguises that day, but as a precaution had made a reservation under a name other than his own. After 16 years on the job, he's a fairly recognizable figure, at least among the people he's covering; in spite of that (or maybe precisely for that reason), he insists on adhering to the element of surprise. He has credit cards in a multitude of names, more than a dozen OpenTable accounts, and a closet full of props (toupees, hats, glasses, etc.) that he drags out every now and then if he really wants to go unnoticed. "I once had dinner with somebody who retired from the CIA," he mentioned with a laugh. "She told me, 'Our jobs sound a lot alike.'"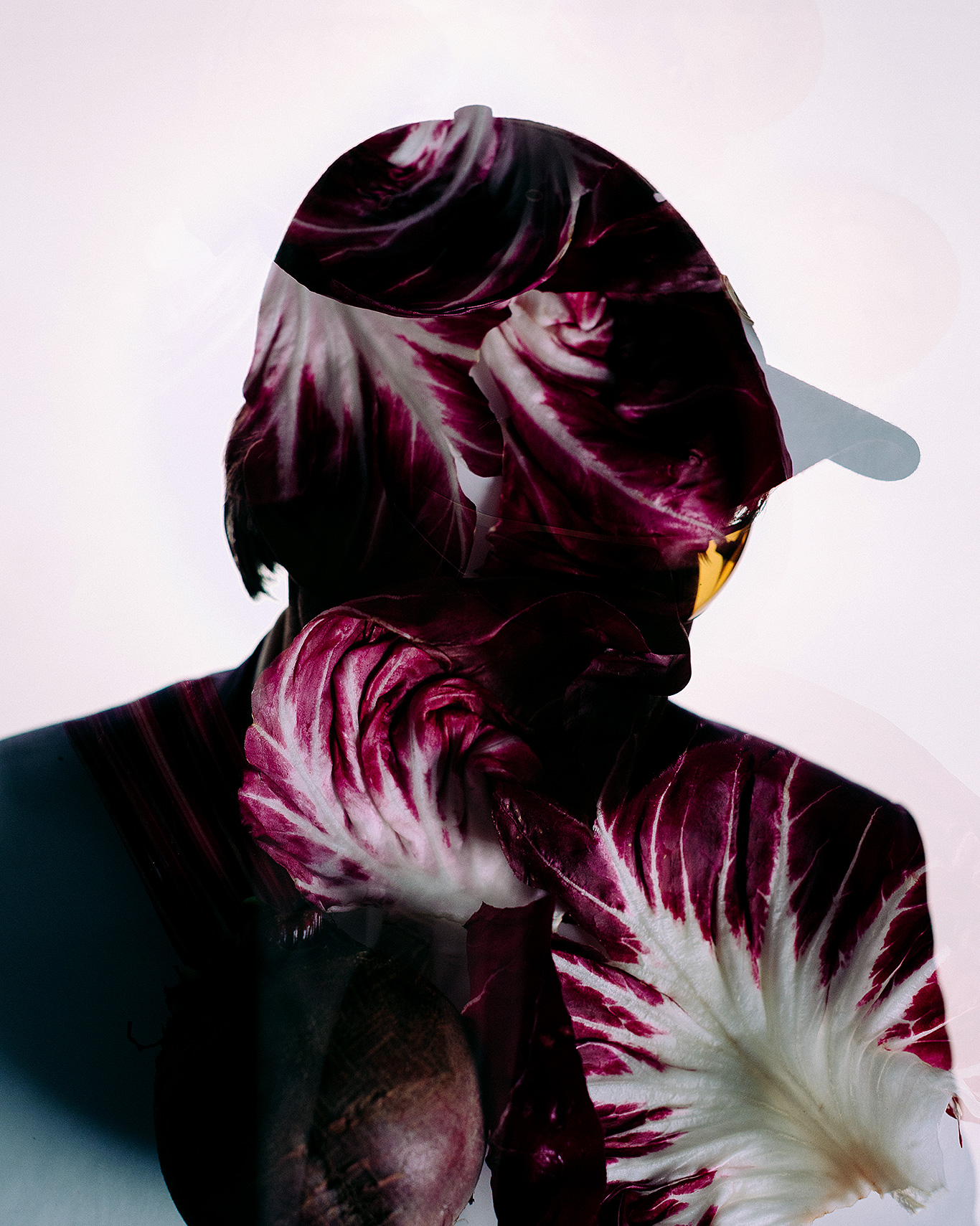 As food critic for the Post, Tom Sietsema does his best to preserve his anonymity. If you Google his name, the image results are remarkably devoid of pictures of him, and he is scrupulous about keeping it that way. According to Tom, he has spent a large percentage of his adult life scrubbing his picture from social media.
The hostess on this day did not seem to recognize him, but the second we sat down, our table became a hub of activity. We were visited in short order by a solicitous server presenting menus and taking drink orders, followed by wine director Brian Zipin, and then Chef and General Manager David Deshaies. As Tom greeted each person that dropped by the table, it occurred to me that this was a bit like dining with royalty. We were told that the fall/winter menu had not officially launched yet, but we would be given the honor of the first taste.
I let Tom do the picking; he's been to Central no fewer than 20 times since its launch in 2008 and knows his way around the offerings. He chose a few standbys (a tangy goat cheese Caesar salad and the clever onion carbonara in which sliced onions are used in lieu of pasta) and some new items (a hearty lamb pastilla and tender braised short ribs with an Asian-inspired sesame soy sauce). This was the first time he had returned to Central — a status check, of sorts — since the death in August of the restaurant's famed founder, chef Michel Richard. Of course he reviews all the newest, hottest spots around town, but he makes a point to return to more established places as well.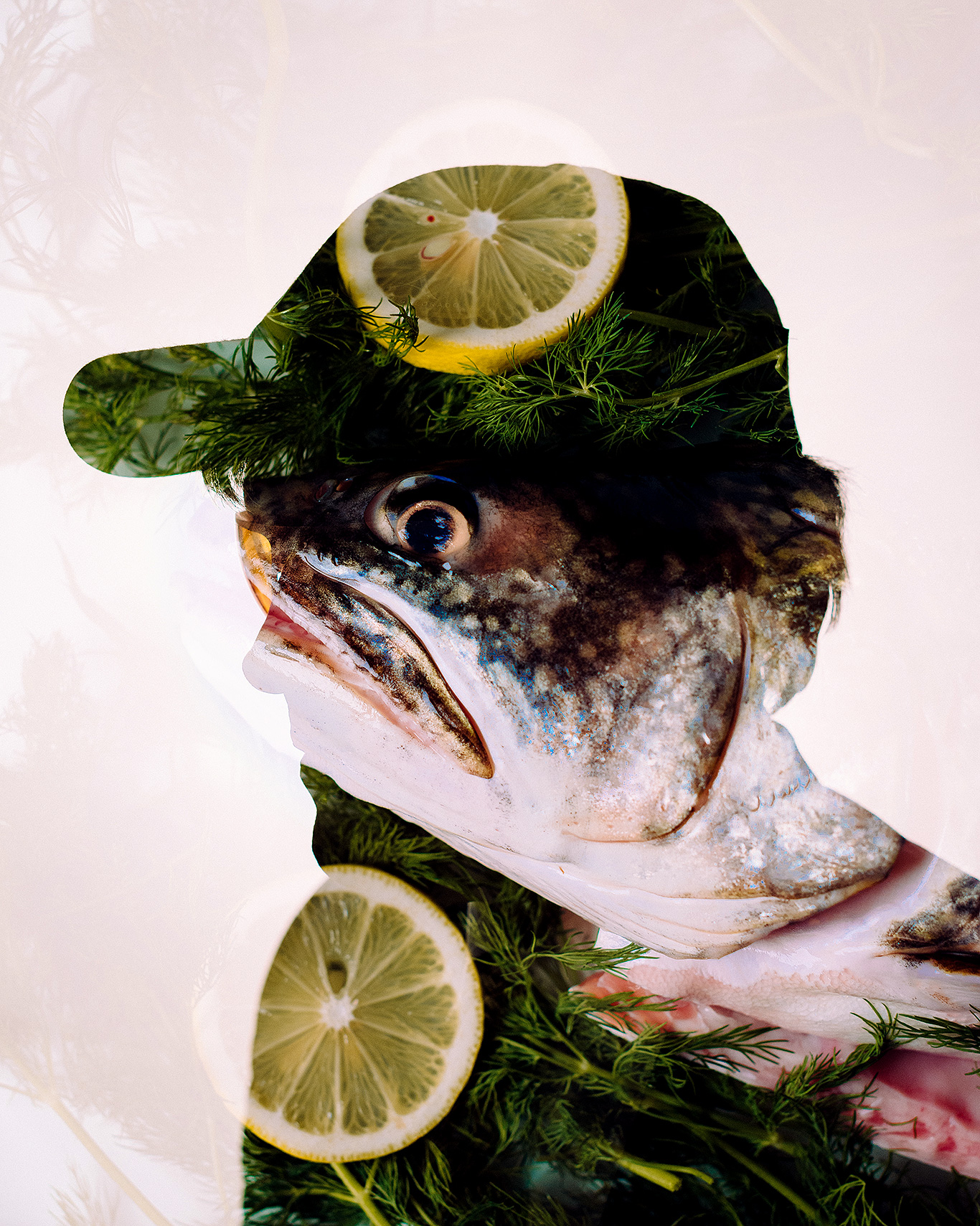 Only a handful of people in the country have jobs like Tom's. He is an anomaly and he knows it, a member of an elite group at a time when the newspaper industry continues to dwindle, and websites like Yelp and Open Table and Zomato offer a deluge of reviews. Everyone, it seems — every armchair critic or self-proclaimed foodie with a social media platform — has something to say about what they're eating. But writing for a preeminent publication like the Post, with online readership in the millions, his words wield enormous influence that most food critics (professional or otherwise) cannot claim. A review from Tom can create demand and launch careers — or the opposite. And while Yelp and other online ratings websites still influence the decisions of restaurant goers, Tom's writing often proves the definitive word for many on where — and where not — to go.
He spends about 40 to 50 hours per week in restaurants. That translates to more than a dozen meals eaten out per week, usually dinner every weeknight with four lunches and a weekend brunch thrown in. He has a core group of about 50 people on rotation who will join him. But lest you think this gig seems totally idyllic, Tom points out that it's really not for the faint of stomach. This is a lifestyle more than a job, one that requires stamina and passion, especially on a rainy evening when it's really tempting to stay in and eat soup. There was that time in New York City that he hit up four high-end restaurants for dinner — in one night. "I'm going out to eat tonight and I'll be eating out two meals again tomorrow. I could eat that whole basket of gougères," he said, with a gesture toward the wire cone filled with delicate cheese puffs on the table before us. "But I know that other food is coming."
It's all about pacing. The majority of the food he is required to eat is not of the Michelin star variety; there's a tremendous amount of mediocre and outright bad food that he samples so the rest of us may be spared. And of course, all of this takes place before he even gets down to the actual work, which is writing about the food. Intestinal fortitude aside, another requirement of the job is the ability to make each of his reviews an engaging read, even though most of the restaurants he covers fall into the solid "B" category — neither terrible nor transcendent.
A fair review, according to Tom, requires a minimum of three visits. That allows him to get the full picture — what the place is like on a slow Monday or filled to capacity on a Saturday night; what the experience is like with a different waiter, or seated in different parts of the restaurant; whether the fried chicken is always that dry, or if it was just a fluke. The Post, with an infusion of money from new owner Jeff Bezos, provides a generous budget, giving him the leeway to visit a restaurant however many times he deems necessary (he went to Founding Farmers seven times before writing his controversial zero-star review). He believes that those newspapers cutting back on food critics' budgets are doing readers a disservice —"It's sort of like telling a theater critic to leave at intermission, before seeing the end of the play."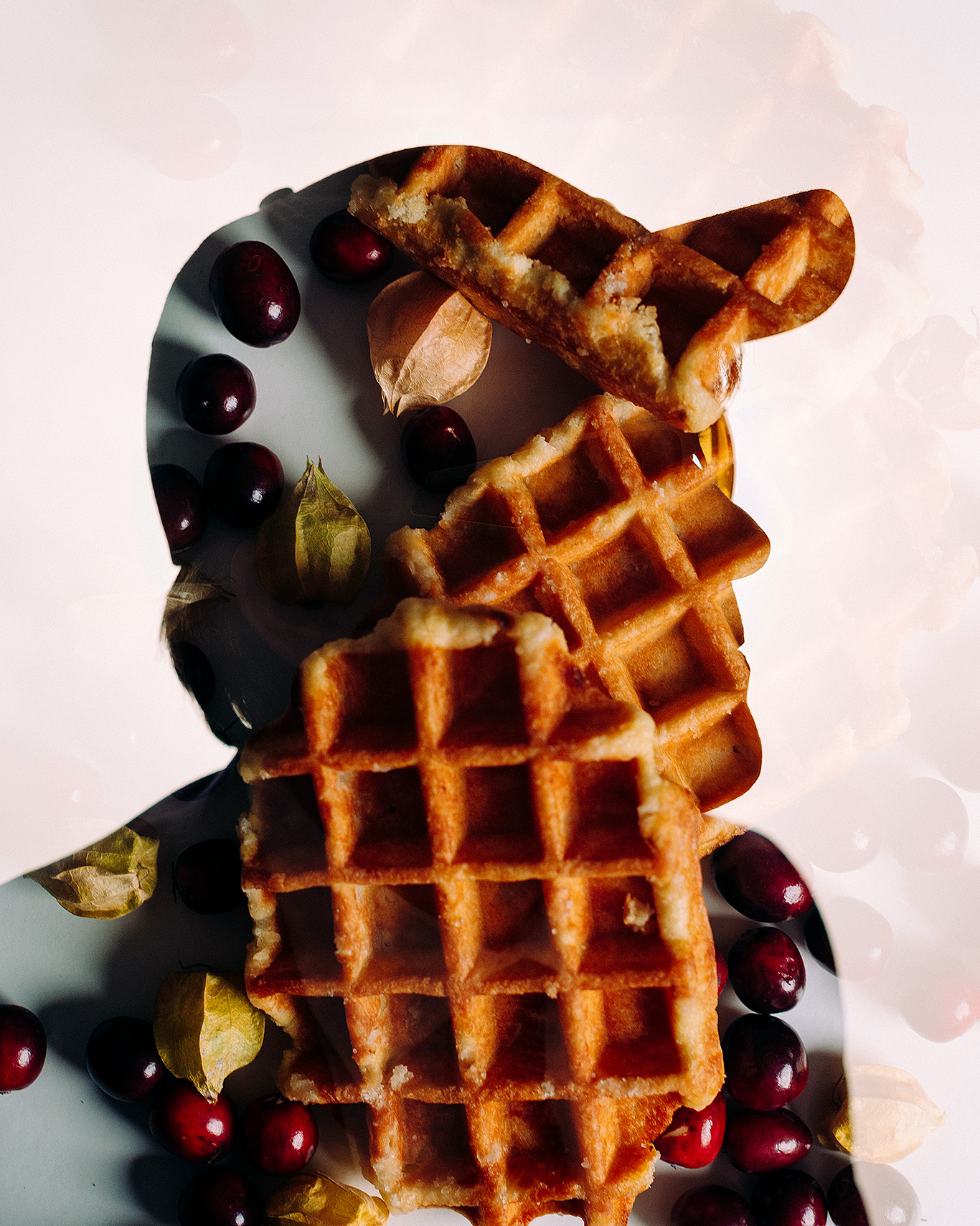 When I imagined what lunch with a food critic would be like, I pictured something akin to a wine tasting, with moments of deep concentration and focused tasting punctuated by discussions of merits and faults in the flavor. But, despite a few offhand observations and surreptitious iPhone shots to jog his memory later, the experience was very much like eating out with a good friend, right down to sampling bites off each other's plates. Tom is charming and outgoing (another quality that he recommends for the aspiring restaurant critic) and curious about a wide range of topics. Our conversation wandered from Fritos (one of his and Julia Child's favorite snacks) to super elite foodie Yelpers (he had dinner with one once) to his rule for meeting new people at parties ("I never tell them what I do").
At the time of my lunch with Tom, he was in the midst of one of the busiest times of his tenure at the newspaper. The 2016 Fall Dining Guide, a collection of 52 restaurant reviews, was about to launch — the same day that the Michelin Guide was scheduled to announce its first highly anticipated Washington, DC ratings. Just a couple months prior, Bon Appetit magazine named Washington, DC their Restaurant City of the Year. Ninety new restaurants made their debut during the summer alone. There is a heightened awareness and interest in food everywhere, but here in DC, the food scene has erupted, 2016 being particularly noteworthy for the increased attention on the city.
Tom has borne witness to DC's transformation over the years, from its more conservative, meat-and-potatoes days to its vibrant present. He insists that this city has always been a good eating town, but there's no denying that today's DC offers far more (and better) options. In 2000, he replaced the formidable Phyllis Richman, who held the role for 23 years (as Tom likes to say, he had "big pumps to fill"). His first review — of The Prime Rib, a steak house on K Street, no less — was a paean to one of the "bastions of beef" that symbolized the essence of Washington power and prestige. Now, of course, the city's culinary offerings have evolved almost beyond recognition, and his reviews celebrate a range of establishments, from exorbitantly priced temples of haute cuisine to inexpensive but outstanding neighborhood eateries that have cropped up everywhere. In some ways, Tom has evolved right along with his beloved city.
The boy who grew up in a small Minnesota farm town eating his mom's Jello salad might have a hard time believing that he would one day become the culinary authority for the nation's capital. He arrived in DC in the early 1980s to study international relations at Georgetown University, with hopes of one day entering the foreign service. A job as an editorial assistant at the Post changed his life trajectory. After interviewing to be an aide for Bob Woodward, who sent Tom a "thanks-but-no-thanks" note, he was hired as an assistant to Richman, under whom he began studying the basics. For four years, Tom tested recipes, learning kitchen skills that ranged from cleaning a squid to baking an authentic colonial-era cake, and wrote smaller pieces for the food section. He was smitten. Forays to other U.S. cities, including Milwaukee, San Francisco, and Seattle, where he continued to cover food and restaurants, solidified his expertise before his eventual return to DC in the late nineties. Since assuming the mantle of DC's preeminent food critic, he has continued to travel, study food, and hone his palette — as well as his writing voice.
"I'm more willing to take chances now, than when I first started out," he explained, of his evolution as a writer. "I'd like to think that I've become that person who's your go-to friend for information who happens to eat out a little bit more than you do, and who doesn't take himself too seriously." And while he does enjoy eating in the fine dining restaurants with the fancy wine lists, he has the most fun writing about the tiny places, the mom and pops — like Bad Saint, the hole in the wall Filipino restaurant that became a national sensation last year, or Afghan Bistro, a surprising kebab joint located in a Virginia strip mall. He is always on the lookout for good food and a good story. In that sense, Tom's no different than any other writer. The craft comes first, as well as the ability to find and articulate a fascinating story; the nuanced and extensive knowledge of food is secondary. Whatever he's doing seems to be working; last year he was honored with a James Beard award for his 11-part series on America's Best Food Cities, an ambitious, well-received project that involved a tour and foodie analysis of ten U.S. cities.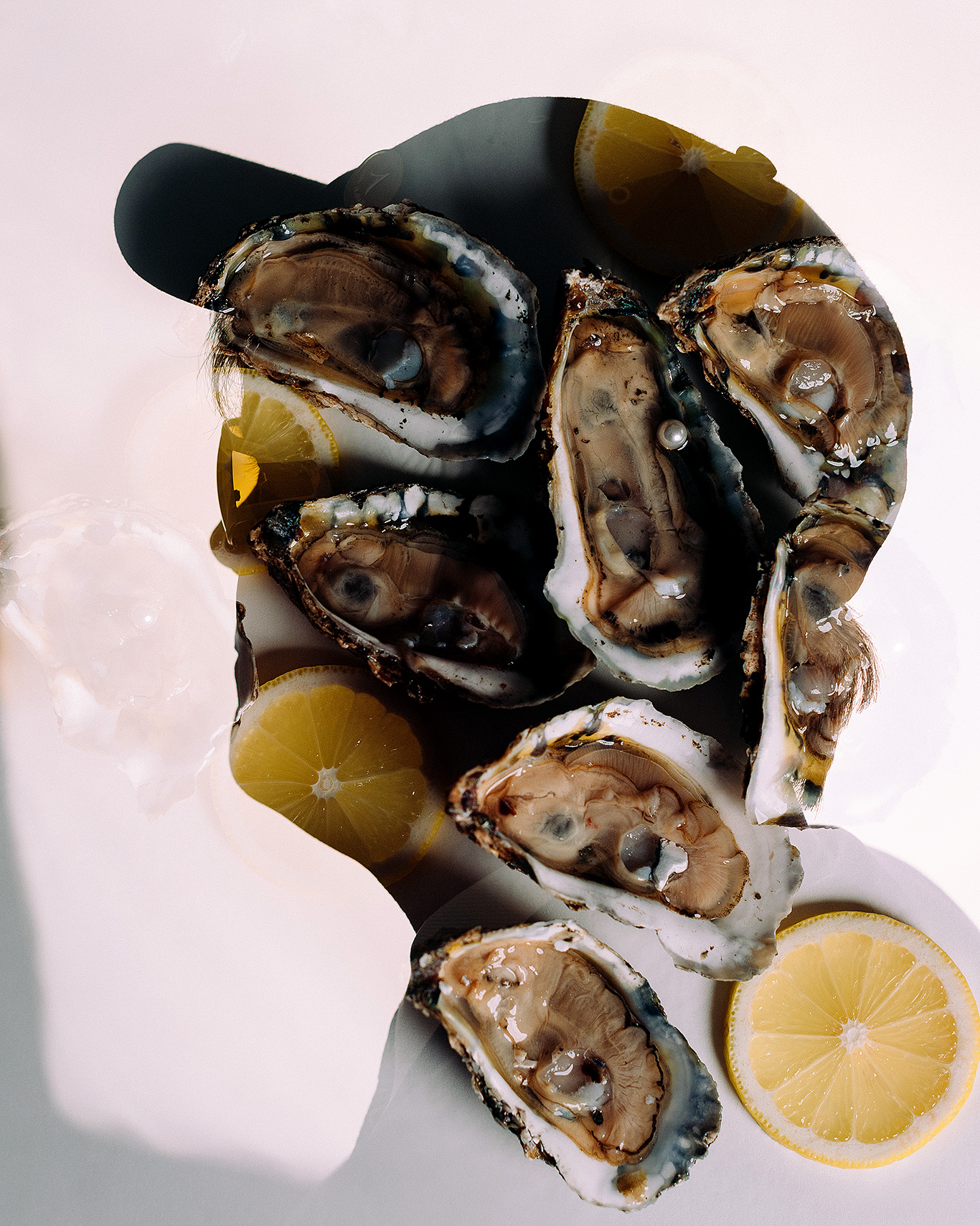 We finished our lunch with the brightly colored Lemon Eggceptional, a playful finale of a dessert featuring mini chocolate egg shells filled with meringue and lemon custard arranged on a white partitioned plate. Tom paused while we were eating to talk shop with yet another Central employee who stopped by the table, this time discussing an upcoming memorial event for Michel Richard at the restaurant. Turning back to me, he reflected fondly on how he and the late Richard would always joke about working on their birthdays (they shared the same one).
It's clear from our outing today that Tom is a well-recognized figure in the industry, despite the fact that his job requires a barrier between himself and his subjects. This distance is a source of great regret for the extrovert critic. "I have so much respect for many of the people I cover," he said with some wistfulness. "I wish there wasn't this wall that I think together we've created." For such a seemingly social job, there is something isolating about never being able to fully interact with the very community he depicts.
As  you might expect, there's much speculation in the restaurant world about Tom Sietsema. An article published in the Washington City Paper a few years ago shared a secret document that circulated among a handful of DC restaurants. This dossier of sorts, complete with clandestine snapshots and commentary by an anonymous insider, provided insights into the writing style, personality, and preferences of the top area food writers. For the zealous manager or server looking to decipher the enigmatic Tom, the notes offered up such crucial tidbits as Tom's likes (Manhattans and tablecloths) and dislikes (loud dining rooms and overbearing staff), as well as the advice that Tom is "very nice but gives little away about his feelings on the dining experience, so it's important not to try to read too much into his body language."
All of this is to say, a career like Tom's requires such a careful veneer of inscrutability in the name of fairness that industry people need a literal handbook to figure him out. Though he may sometimes grow weary of the cloak and dagger antics and maintaining the wall of separation, he happily does so in service to his readers. After all, he's really working on their behalf. That same secret dossier also described him as the "ultimate consumer advocate."
He stays engaged on Twitter, where his following is a respectable 41.6K. And every week, he spends an hour in front of his computer furiously typing answers to readers' questions for "Ask Tom," his weekly online chat for the Post. Questions range from restaurant etiquette to chopsticks technique. He also receives questions the old-fashioned way, through snail mail. Once, an older fan sent a self-addressed envelope and note pleading for a prompt Chinese restaurant recommendation, writing: "I'm 92 years old. I don't have much longer." Tom answers his readers gladly, and with an acute sense of responsibility. He wants to bring some kind of value to their lives — and by this he means more than simply consumer value, but an appreciation for food and culture and life.
"I'd like to think I'm a bit more of a romantic," he said. "It's sort of this celebration of life. A good meal makes your life more fulfilling. It's like with music or a great book, or a postcard view or something along those lines. That's what this is. I feel lucky to be able to cover that." ⦾
---
Lauren Hassani is a designer and writer, and Editor-in-Chief of The Outlier. 
---