VOLUME 1 – ISSUE NO.1 – SPRING 2017
By David Everett

Photographs by Marco Javier
Now in her Halcyon Days, the CEO turned philanthropist adds another chapter to a life story of entrepreneurial success.
---
If you are listed as one of the world's most powerful women, if you are developing one of the nation's most innovative foundations, if you are managing hundreds of millions of dollars, how else would you relax but frolic with your dog?
Such is Sachiko Kuno, soft-speaking entrepreneur, scion of a pharmaceutical-turned-foundation empire, and playmate of Cherry, the energetic golden retriever. Extraordinary people are still and again people, and dog wrangling is an easy choice for an introvert like Kuno, who once chose to work in a chemistry lab because she thought the job would not require human interaction.
Yet from the quiet of that long-ago lab, Kuno would transform into the business brains behind the genius of a boss-turned-husband. Along that other path, she would immigrate from a nation where she wasn't accepted, buy and rebuild one of Washington's most historic homes, and become a citizen of a new country.

Today, the marriage over, Kuno has turned her acumen in development, finance, and innovation to a new endeavor in philanthropy. The mission at DC's Halcyon House and at Kuno's other enterprises is the same as with the health-saving drugs she helped develop: to improve the residents of the blue planet through innovative science, art, finance, discourse, and social enterprise. Halycon is to synergize these disparate fields.
"I believe scientists, artists, and business entrepreneurs have some similarities," Kuno reflects. "They all need to communicate with their communities, to showcase their talents … We need more of this getting together, with everyone who has the vision, who has the mission, or who has the talent, by creating a more inspirational space."
1. Leaving Home
To see Japan from her Georgetown office, Sachiko Kuno need only glance left from her desk chair, to a long, narrow landscape painting of modern hints and darkened tones, a calming countryside view of hills and trees rising from a broad meadow. She put that painting there, at her side, a reminder she hardly needs.
As the country Kuno only recently, in life's terms, began to visit again, as the country she had to formally leave behind when she became a U.S. citizen just last year, Japan is never far from mind. When Kuno needs to be alone – as she still does — she will slip into her kitchen at home and make a simple, traditional Japanese meal, adorning her marveled life with memories of years far and past. What better way to recollect your immortalities than cooking and smelling and tasting the foods of childhood?
She was born in Japan in 1954, the country still recovering from the devastation of World War II. The middle of three children, Sachiko grew up in a non-traditional family in a traditional land. Respectful of art, science, and business, her engineer father and college-educated mother set examples. Sure, her mother would remain a homemaker, as was expected for Japanese women, but she taught Sachiko and her sister about the freedoms she didn't have outside the home.
"My mother was very much a dreamer," Sachiko remembers. "I have been very much influenced by her to see some dreams, to think big, even though my father is more down to earth. It's quite a good combination for parents."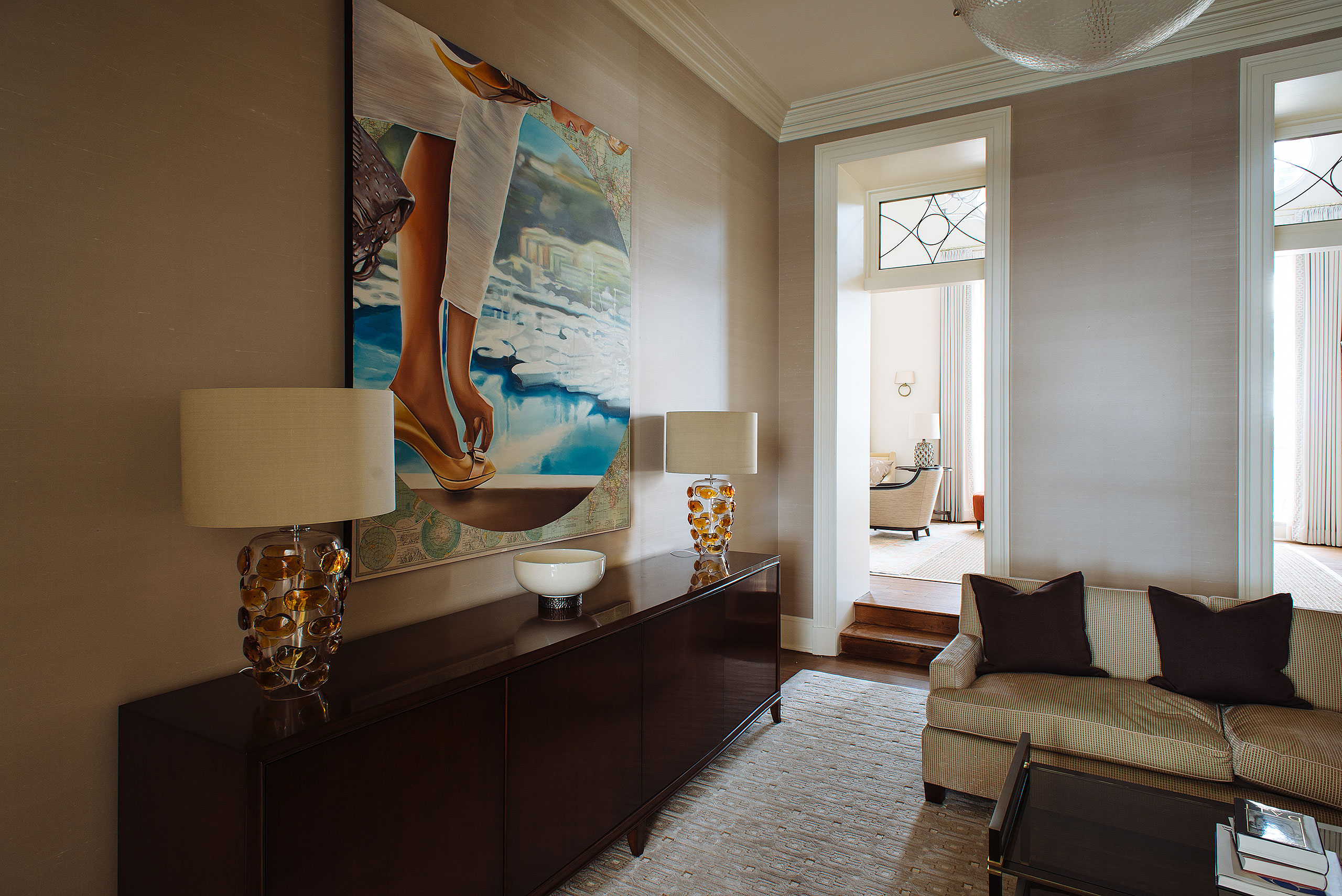 Sachiko chose a future in science for a reason. "You can't believe it now, but I was super-shy when I was a high school student. I did not want to talk or communicate with other people. By selecting my profession, I wanted to get into some area where I didn't need to communicate with other people, and science — the lab — was one of those professions."
Japan, then and still male-centered, wasn't welcoming to a woman in science. Yet first her sister and then Sachiko came to Kyoto University to study. Her chosen field: bioengineering chemistry. She was one of only six women among a thousand in her science and technology program. Later, Sachiko's professor fretted that he wasn't providing enough help for his lone female student, so he contacted a friend in Munich, Germany. The result would turn out to be momentous: a year-long research assistantship in a country half a world away, where women were not as rare in the lab. Or in business. In Munich, for the first time, Kuno received a salary. Smiles accompany this memory:
"I learned by doing something like that that I could earn money. This was quite a wonderful experience for me, because I was not sure before that I could make money by doing what I liked."
Munich held another lesson, one critical to Sachiko's future: "I needed to make all of my decisions by myself," she explains. "There was no mother, no father, no professor. It was only one year, but it was a kind of milestone."
She returned to Kyoto to finish her PhD. But Japan offered few jobs for quiet female scientists. She had no choice but the post-doc path. In the lab, she met Ryuji Ueno, a brilliant bioscientist with big ideas.
In the years to come, she worked more and more with and for the dashing Ueno. In what would become another fortuitous combination, they fell in love and married. Ueno focused on prostones, a chemical compound with wondrous medicinal potential, and, as the personal and professional merged at R-Tech Ueno Ltd., Kuno began turning her quiet mind to commercialization.
All she had to do was learn how to run a company.
All she needed were business skills, legal skills, management skills, negotiation skills, finance skills. At first, she just listened and watched, as many Japanese men expected of women anyway. But Kuno, the scientist once too shy to interact outside the lab, began to move beyond observation toward a real enterprise, to make her own discoveries in a world beyond test tubes. "My process was quite one by one," she recalls. "We started a small startup … Little by little, through this process, I learned a lot in many decision-making points. Those experiments helped me."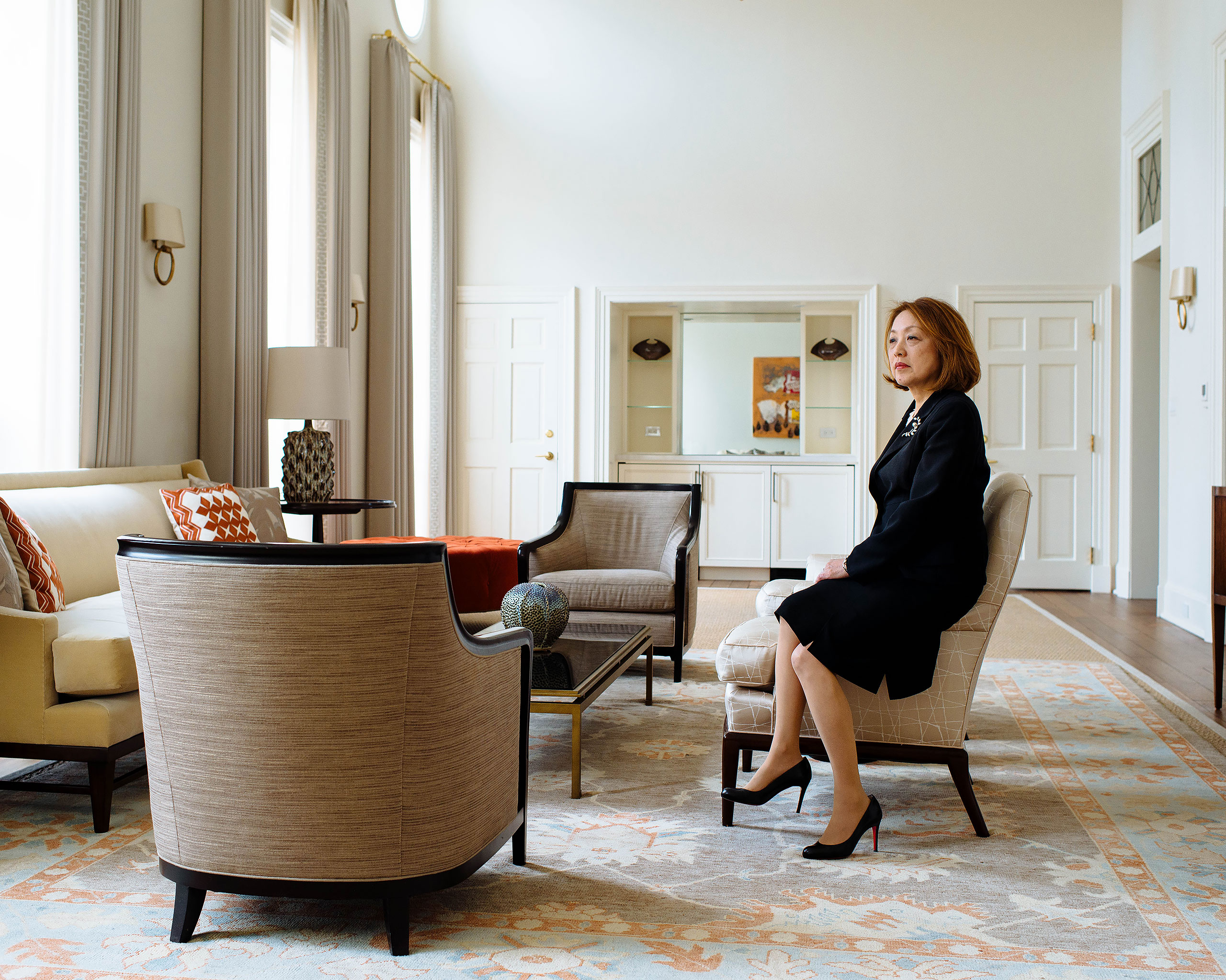 The very idea that Kuno would meld two of Japan's male-controlled worlds, in science and business, was clearly brave. But she never saw her new-found interest in entrepreneurship as moving away from science. "Instead, I was getting more into the translation process of basic science, into the development of science." To her and Ueno, the goal was to make medicine and get it to patients.
By the mid-1980s, the small company was ready to pursue large dreams, if Kuno and Ueno could only find the money. They focused on a glaucoma drug called Rescula, which required years of work and many millions in development funding. Clinical trials, marketing, licensing, all that. She had not forgotten the salary lesson in Germany: "I studied the companies in Japan. I studied and I learned there were no venture capitalists. There was no one who would give us money as an investment, so we tried to find a corporation which could be a sponsor for our company, to be our umbrella."
They found one, to the tune of $80 million. Rescula was on its way. But they needed more, just as a long recession started in Japan. "That was a huge debt we owed already, even before we had our first products. Our sponsor didn't want to repeat that investment. That was a scary thing." With the $80 million still owed but Rescula finally reaching patients, they kept looking for investors, for another sponsor, for what Kuno knew, across the oceans, were called venture capitalists. Maybe they should look in the U.S.?
They had developed friends and advisers in Bethesda, Maryland, but to follow the money would be momentous. A corporate move to the States, with its risks and opportunities, would be much more than a year in Bavaria. Yet the mission to help people with new products beckoned. "We saw that the prostone discoveries could be the platform technology to create many different types of medicines. … The potential of what I had as a basic technology could be huge. I really just wanted to see what we could do."
Kuno also understood the challenges of remaining. "To me, as a woman, it was much easier to start a company in the United States than staying in Japan to struggle to create a company as a female CEO."
The year: 1997. The entrepreneur, shy perhaps now only in memory, and the brilliant scientist, still focused on the lab, were ready. In the end, this one is simple to recount, as simple as wanting to see where fate and finance would take them.
"We decided to leave everything in Japan, and the two of us would come to the United States to start a company from scratch."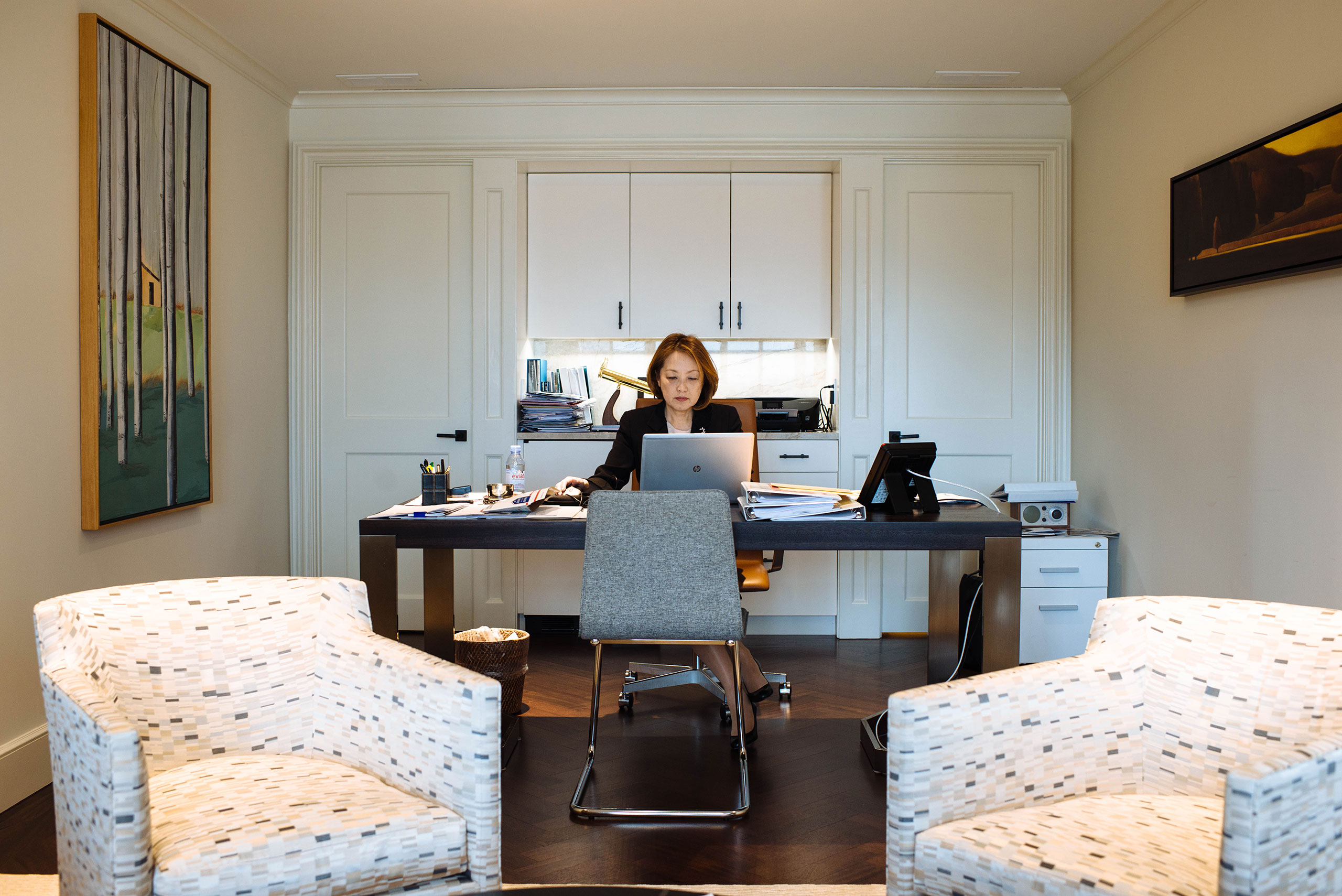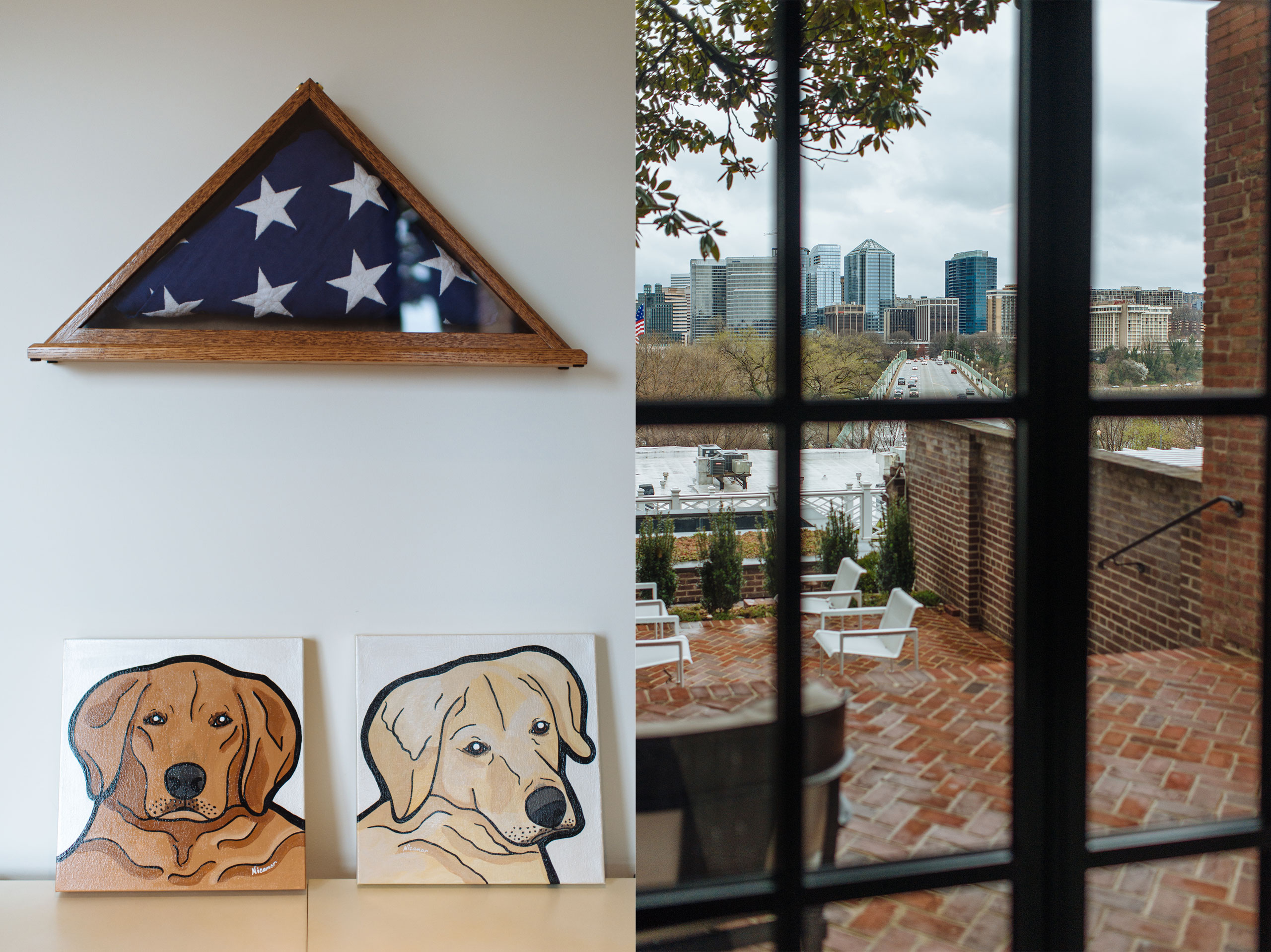 2. Saving Sucampo
To this day, Sachiko prefers to meet in small groups. At her smallish Georgetown office, the conference table and its ten chairs reside around a corner, just out of eyesight from her simple, table-top desk. Much closer and in front of the desk are four comfortable and classy fabric club chairs. They sit facing each other, equally spaced around a small circular coffee table stacked with a few books, all properly arranged. The chairs align so each occupant clearly sees the eyes of one, two, but no more than three others — close enough for conversation, but far enough to maintain space, to equalize height, to neutralize any bending back or leaning in. King Arthur thought of this, too.
Kuno's voice is confident, calm, and accented from her native land. She's quick to smile, ready to reflect, open to the most personal of inquiry. Sometimes English falters for a moment, but she nods quickly and easily re-starts sentences to arrive at the proper words. Her face is rounded, with flat cheeks and a small mouth bending only slightly downward on the edges. She dresses for business – a dark suit, tan hose, auburn hair mid-length, turned at the ends and perfectly done, manicured hands small but sure, never wandering in gesture. Class is the word, with a spot of jewelry in a pin and ring. You must look closely at the shoes, which seem as dark and all-business as the suit, to see the bright red surface on the inside edge of the thin, three-inch heels. Class with tiny splash.
Given the power her office represents, the room itself is compact, with modern glass shelving, a few messy piles on the desk. A working desk. In front of the four club chairs, beyond glass doors, is a small brick patio featuring a stunning view of the broad Potomac marred only by the hum and honks of DC traffic. You might suspect that patio is quietest at four in the morning, but the cross-river lights of high-rise Rosslyn must be grand any time after dark.
This gasp-inducing view over the rooftops of Georgetown is only the latest result of that move years ago to the United States. With advisers and friends and interim financing, Kuno and Ueno established Sucampo Pharmaceuticals. She completed her Executive MBA at Georgetown, attending on weekends or evenings like so many other working professionals in the region. To learn more, she kept listening carefully in those intimate groups, around tables small and not so small. "They could assist me with this information or that sum of their knowledge or skill, but the final thing you need to realize as CEO is – it's your decision … The final decision always has to come from you."
Those decisions must have worked, as Sucampo was out of the $80 million Japanese debt by the first year of the new century. She claims not to remember failures, but she acknowledges mistakes – perhaps some when she set unreachable goals. One of those was to keep Sucampo independent of the enormous pharmaceutical conglomerates. It would be easy to sell off, but that didn't match the freedom Kuno sought. She and Ueno didn't leave their home nation and its male-centric mentalities to fall under the control of a huge corporation, whose conference tables were large and not round. Maybe a dreaming mother would not approve that approach, either.
By 2003, Sucampo was nearing final clinical trials for its second product, AMITIZA, which would be used to treat chronic constipation resulting from various maladies. Money once more was the key to success, even if it wasn't easy to come by. Cash was tight in the multi-million context of startup pharmaceuticals. For instance, Kuno knew a $5 million bond payment was soon due. She also knew Sucampo had only about $3 million in the bank. That was the entrepreneurial equivalent of a family facing a $3000 mortgage payment when it has only two grand in checking. Kuno's plan was two-fold and labeled with initials dear to the heart of startups: IPO and VC. The options of venture support and a stock sale had drawn them to the States in the first place, and with the background of Rescula and the promise of more prostone-based meds, Sucampo was a certainty, right?
But the dot-com bubble had burst. The internet/digital startup boom lost its venture capital foundation, and other bankers disappeared with it. The $5 million deadline loomed. In entrepreneurial terms, the few months she had left to raise the money were like that mortgage payment coming due this weekend, or maybe tomorrow. We financial mortals would sell a car, borrow from retirement, maybe call Mom. For Sucampo, Kuno always knew there was a third option beyond VC and IPO: The conglomerates.
"I didn't want to sell in the traditional way, to sell to Big Pharma, but I needed to change our strategy. I started visiting the big companies to start licensing negotiations." All the evening classes, listening to advisers, learning with lawyers, bankers, regulators, and entrepreneurs led to this decision. "I'm always quite serious in thinking how to reach a goal, how to achieve a mission as quickly as possible."
Just before the bond was due, Kuno reached a licensing agreement with one company. The money arrived in 2004 and 2005, with the IPO finally in 2007. AMITIZA was approved to treat chronic constipation in various forms, first in the U.S. and eventually in Switzerland, the United Kingdom, and, yes, Japan. Kuno and Ueno kept the company. And the income. Yes, the lab certainly could make money and happiness.
She and Ueno expanded their compound of homes in Potomac, Maryland. They joined boards and foundations, developing one of their own labeled with certain initials — the S&R Foundation. In part to house this expanding philanthropy in science, music, and the arts, they would soon buy two of DC's most famous and expensive Georgetown mansions: Halcyon House in 2011, for $12.5 million, and the landmark Evermay, for a reported $22 million. By 2015, the name Kuno joined Forbes magazine's America's Richest Self-Made Women, and Forbes Japan named her among the world's 100 most powerful women. She was worth, the magazine reported, $330 million.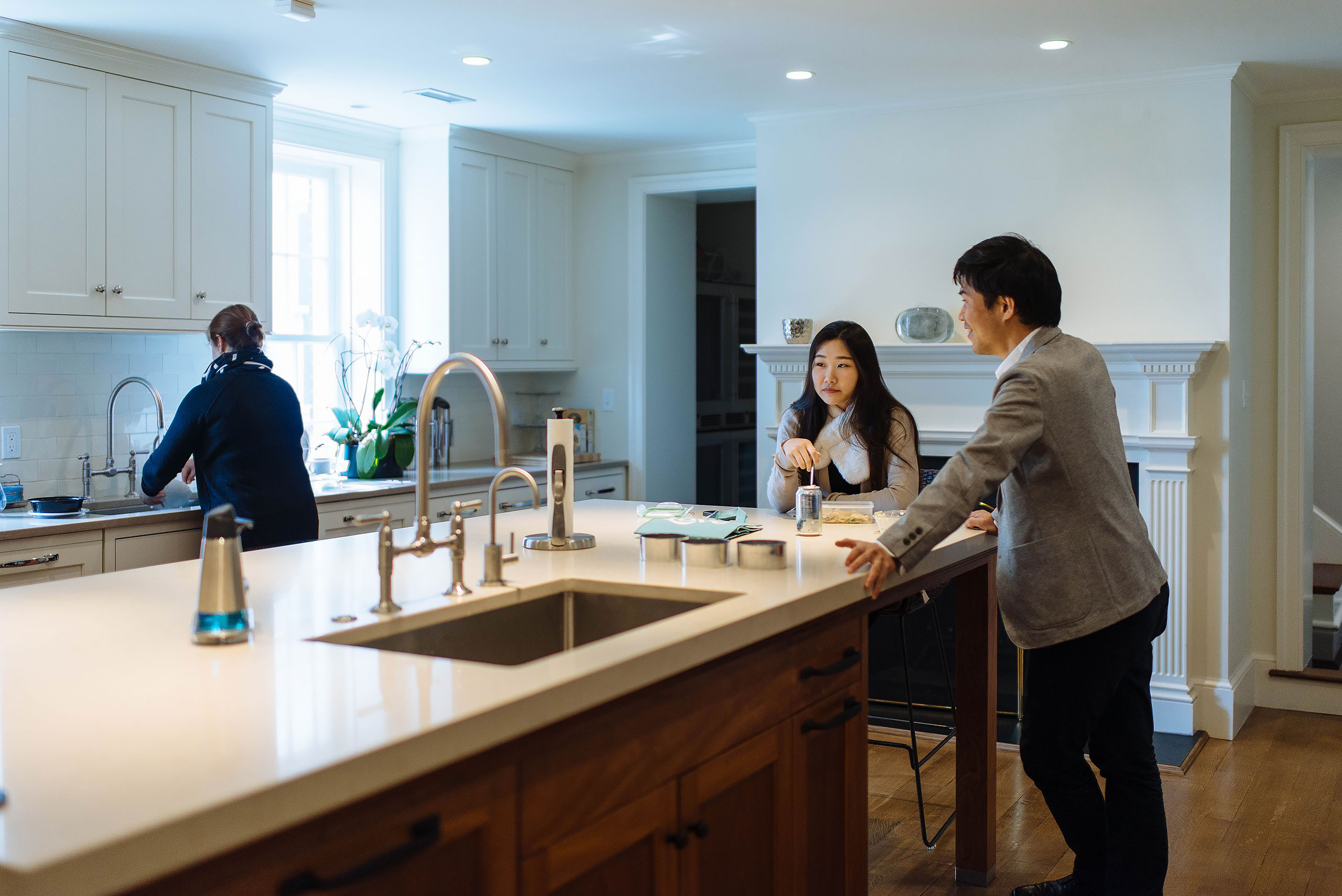 2. Starting Halcyon
Sometimes the best way to explore a life is for a sagacious mind to turn inward, to describe the uncharted provinces of a world beyond pharmaceuticals, finance, and foundations, to offer what Wordsworth intimated were thoughts too deep for tears. To explain why Sachiko Kuno is not a mother. Some decisions are made for you, not by you.
"I wish I could have had children," she says. "It was quite hard for me to accept that part, until I was maybe 45 years old." If her English slows, it's only for a second. "How can I say… Even before I was born, there was my story. There were many chapters, and I enjoyed many chapters. But quite unfortunately I didn't have a chapter in which I had a child. However, there were many other things I can do, and I did … That's my story. I don't regret. I don't cry. I just accept that."
And so, we turn to the birth of Halcyon, the fitting name of the Georgetown mansion and now the moniker of a multi-idea foundation that aims, no less, to alter the earth. The goal is to find the entrepreneur, the scientist, the thinker, the artist who might create a product or develop an idea that would eventually improve or save thousands of lives. In short, Halcyon should produce, well … more Sachiko Kunos?
To understand the foundation's name, we require more narrative – this from, say, a thousand eons ago, via Ovid and Virgil and other tellers of classical legend: The beauteous Alcyone plotted suicide after her beloved Ceyx drowned, his ship struck down by Zeus. To stop this tragedy, the gods transformed them both into birds, which upon generations were granted a few days without winter storms each year to lay their eggs. These are Halcyon days, this the name that inspired opera, poetry, film, literature, and a certain builder of a grand manse in 1787.
Its gardens designed by Mr. L'Enfant, the house was a center of Washington society for decades. Mark Twain's nephew acquired it in 1900, extensively expanding and remodeling. Among its many histories since include a dorm for Georgetown students, an ambassador's home, and finally the base for sculptor John Dreyfuss, who made his art there and rented it out for weddings and other events. In 2008, the price tag was $30 million. Kuno and Ueno finally got it, for less, six years ago. Twenty-three decades after it was built, a renewed and art-filled Halcyon House lords over Georgetown's rooftops, with no less than the Key Bridge as its virtual driveway.
The house today – actually a complex of rooms and halls and workspaces over and under the older historic section, with an adjoining residential hall – exhibits the same modernist class of Kuno's wardrobe. The tone and curtains and furniture are muted and classic, all the better to display the standout contemporary art – paintings, sculpture, and other works of modern, pop, and postmodern realms. In Kuno's style and mission, this is truly now the striking home of Halcyon.
Underscoring Kuno's mindset, the individual earth-changers Halcyon supports must present measurable goals: Halcyon Incubator, for early stage social entrepreneurs, Halcyon Arts Lab, for emerging artists who focus on social impact. Halcyon Stage, a boundary-leaping performance series that will stretch throughout DC and beyond. Halcyon Dialogue, a series of highest level discussions among global leaders, scientists, and other big thinkers to discuss the future of said planet. And Halcyon Awards, to recognize those dedicated to social change in arts, business, or policy.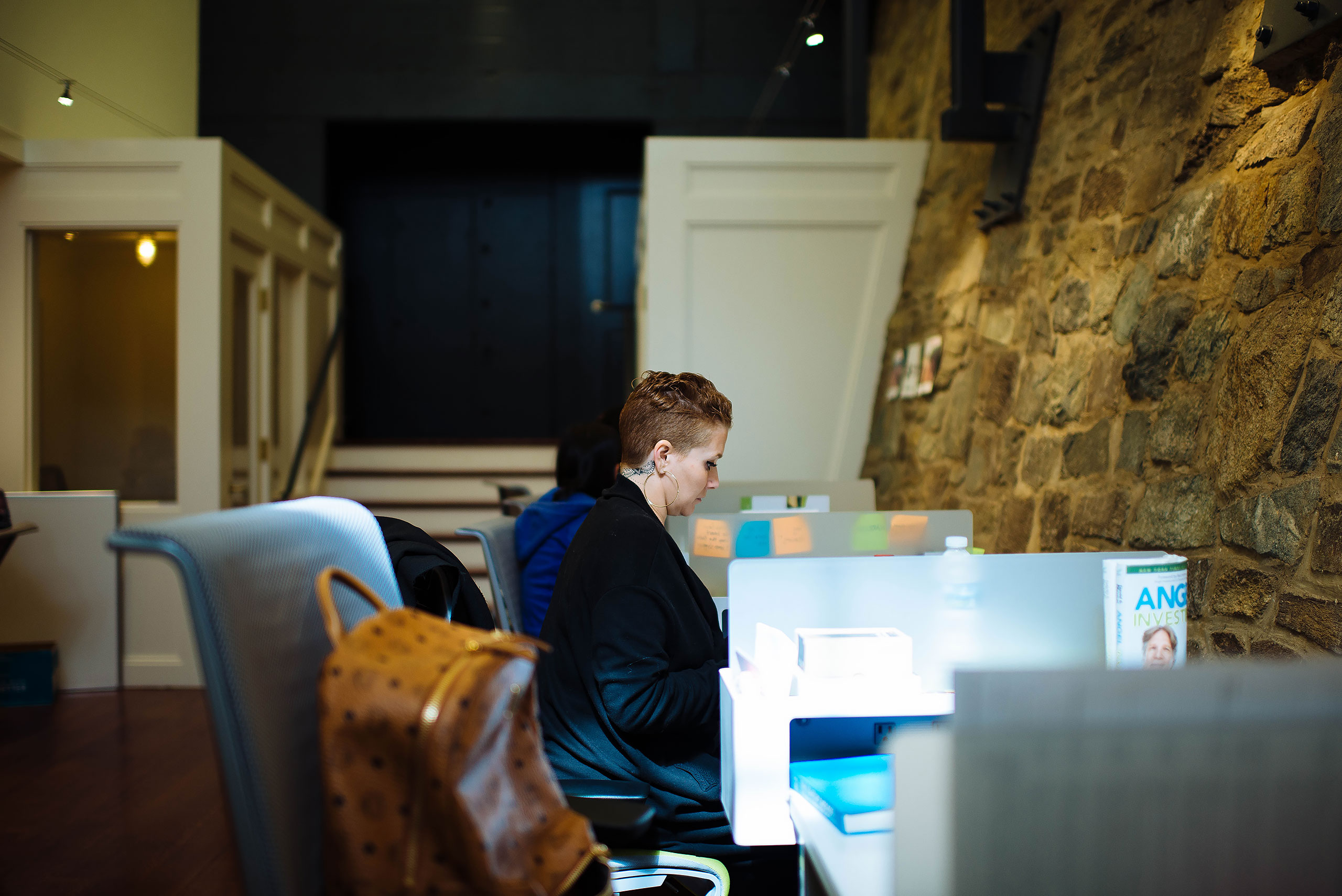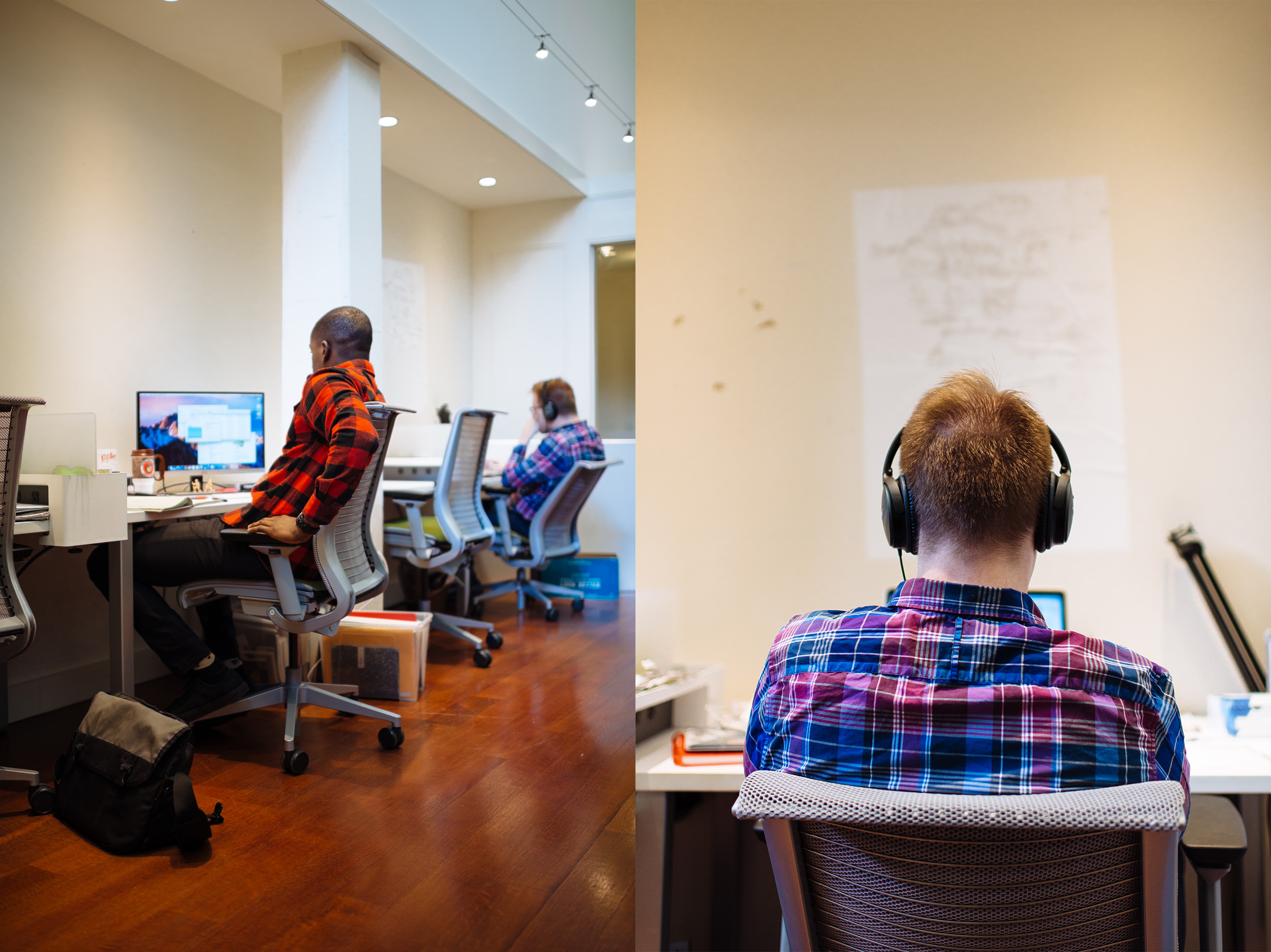 The Incubator and Arts Lab are residential, with small groups of fellows living and working in or next to Halycon House or in the nearby Fillmore School to produce art and develop ideas. And the ideas! At Incubator, they range from hemorrhage-control systems for the battlefield, a text messaging platform for at-risk youth, a system to maintain rural roads, and vaccines that don't need to be refrigerated. Most fellows start with a five-month residency to jumpstart or boost their ideas.
Carey Anne Nadeau, founder and CEO of the DC-based Open Data Nation data access service, credits her 2016 Halcyon fellowship with providing links to mentoring and markets not usually open to social enterprises.
"Dr. Kuno," says Nadeau, "is an inspiration to our woman-owned small business — a strong female entrepreneur who shows that it is possible to both do well and do good."
Here are two Important Meanwhiles: Kuno, long a permanent U.S. resident, became a citizen just last year – the same year she and Ueno ended their marriage, spurring a Solomonic division of the S&R Foundation, of Everymay and Halcyon, and even of their two retrievers. Ueno kept Mario, Kuno has Cherry. By 2017, S&R was only a shell, with Halcyon all in for Kuno's vision, according to CEO Kate Goodall:
As a mentor, Kuno taught her "how to shift my perspective from looking at something as an obstacle," Goodall says, "to looking at the same thing as an opportunity – such a gift." Now Kuno has built Halcyon into what was unavailable to that young woman in Japan so many decades ago: a haven of time and space for creativity. "Our values," Goodall says, "are really an embodiment of Dr. Kuno – risk tolerance, optimism, nimbleness, humility, and nurture."
And the shy scientist turned philanthropy entrepreneur herself, the one who started it all? Today, at age 62, Kuno smiles about her achievements but stays driven to develop, to build more story. In her rare spare time, she secretly paints. (What do you do with the paintings? "I hide.") She enjoys paging through design magazines, sometimes cooking those Japanese meals with soft jazz in the background. She prefers the mags over books – too busy. She has visited Japan much more since leaving the Sucampo board in 2012. She has some to say about her former home and its future:
"Japanese leaders are still maybe I think 90 percent male. We cannot see female leaders among bigger corporations. And there's not yet great momentum in Japan to think about corporate advancement, to support startups." In the end, a gap remains between individual potential in Japan and the reality of its tradition-bound culture, Kuno says.
America is home now, and Halcyon her future. Kuno comes to work most every day, dressed for business, to set and achieve measurable goals. You get the impression that more enterprises will soon bear the foundation's name, more venturesome ideas will help other women on the path to entrepreneurship. She might even nurture another business, if the right idea attracts the Kuno touch. There are, after all, that vaccine company in Gaithersburg, the endowed chair in medical innovation at Johns Hopkins, and the all-female WE Capital venture investment group she founded, now 15 women and $15 million strong.
"When I came to the United States, I didn't think that I could do much. Now I'm here in an optimistic way, in a positive way, to encourage younger people to challenge."
Pause. She remembers the shyness, the intention to avoid interaction.
"Many people who have the tendency to be alone are searching for something by themselves. After that, they can talk to people."
And tomorrow, if the season's storms are quiet, Sachiko Kuno might let the adored Cherry lead her on another path, to ponder Halcyonic decisions yet to be made. ⦾
---
David Everett, a writer and teacher, is Managing Editor of The Outlier. 
---